This is it. I've had it with pop music.
Say what you will, but the whole scene has deteriorated irrevocably.
First, Tay Tay released that trainwreck of a music video for "I Knew You Were Trouble", which was the kind of thing Lana Del Rey would conceive before sitting down to write her suicide letter.
And then, the world was in a state of shock when it was discovered that a fan of Justin Bieber had sent multiple death threats to Kim Kardashian because of her recent comments regarding the teen idol.
That was just horrific.
The fan said she would use her lunch money to hire a hitman.
OK, sack it. Making jokes about Justin Bieber is getting stale. You have to respect an all-around singer, composer and stage-performer when you see one. That's the last time I mention the Canadian star on MusicKO…
Incidentally, did you read about the trip that Justin Bieber and Selena Gómez made to the mountains with Taylor Swift and Harry Styles (when Taylor and Harry were still an item)???
Wow, man. That should have been radical.
I mean, can you imagine all the giggling, tickling and pillow fighting… in the boys' room alone???!!!
Well, in view of the above, I hereby declare that trash metal will be my favorite genre from now on. And this new Uruguayan band will be the standard-bearer for me.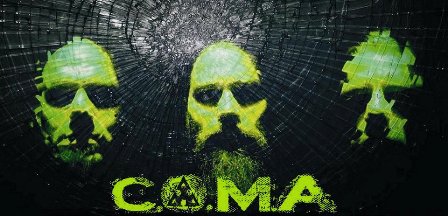 C.O.M.A. is a young Uruguayan band that is in the process of finishing its debut album. And they have already released a promo video for their first single, "Nada ni Nadie" [Nothing and Nobody]. Give it a look:
The band is made up of Martín Petrone (vocals/rhythm guitar), Gastón Simone (lead guitar), Dennis Noda (bass) and Marcelo De Souza (drums). This particular video was shot and edited by Cristian Montes for ValvularTV.com.
You can follow C.O.M.A. on Facebook, and stay abreast of the band's latest releases that way. And make a point of keeping their MySpace and Soundcloud profiles in check, too.