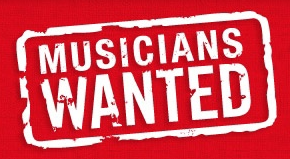 The power of viral video is something that can't be downplayed. We all know that careers like Suzan Boyle's or Justin Bieber's would never have happened without it, nor would a musician like Butch Walker have played live with Taylor Swift at the Grammy Awards weren't it for the exposure that YouTube implies.
Aware that people are more willing than ever to join in the action, YouTube has just released a partner program. Named "Musicians Wanted" it was announced at SXSW, and for the time being it is open only to those in American soil. Obviously, that is something which is bound to change over time provided it catches on – something not that implausible or unthinkable.
So, those of you who make original music and live in the States can learn more about it here. The rest of us will have to sit back and wait… but I bet that not for long.