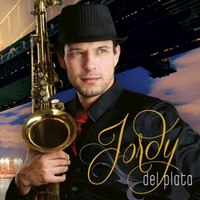 Jordy is a Uruguayan saxophonist who resides in New York, and he has just released an album entitled "Jordy Del Plata" (iTunes link). He is currently promoting it in the US, and soon he'll come back to Uruguay to play some dates.
The song is called "Lovers At Midnight", and its lilting melody is enough to carry you to the warmest of memories:
The band comprises Daniel Freelikeme on guitar, Minerva Borjas Owen on keyboards, Renzo Vargas on drums and Jose Morillo on bass.
Check Jordy's Facebook fanpage to know more about future dates and upcoming releases.