Monthly Archives:
December 2012
God rest ye merry, gentlemen!
First thing first, today I'm announcing the winners of last month's competition. As I'm sure you remember, readers were asked to submit artwork inspired by MusicKO's logo. The response was extraordinary, and for that I'm exceedingly grateful. I received so many submissions (and I had to go through all of them one by one) that I had the perfect excuse for not stepping out of my garret in a fortnight.
When I did, I found out that my whole family had gone and left me (which was just a small collateral), and that I had missed the season finale of "Dexter" (which was not). Regardless of that, I've had the time of my life!
Anyway, these are the lucky winners of our latest compo:
Third Place:
This image was submitted by a fan of One Direction, obviously irate because of all my recent posts in which I (allegedly) made fun of the boys. And to think I've made it crystal clear that (to some extent) I actually like them. Sigh…

Calm down, girl. Easy does it. Go to the toilet, or something.
You know what? I'll give you a piece of advice, a true pearl of wisdom for free: next Halloween, disguise yourself as a bell and see if someone hits you. I hope it works!
Second Place:
Someone from South America sent this in:
Yes, I know. It's captioned in Spanish.
So what? Have you got a problem with that???? MUSICKO IS AN INTERNATIONAL BLOG!!!!!
Capitalist pigs! Bastards! Learn some Spanish! Or go follow the chicken, cross the street, and fuck your mother!
First Place:
This came from some far-flung country, I don't know what the text says, but who gives two wanks?

(Five, actually)
(Ten)
(OK, fifteen)
If you are the person who submitted any of these images, then you'll get a voucher by the hallowed sponsors of this blog (namely the Brill Building Society) in six month's time. And if you haven't received your voucher by then, don't panic. All you must do is to visit the nearest Army of Salvation office, and ask them to help you out. (Remember that these offices are open from 1:00 AM to 3:00 AM only, and that you must wear fuchsia and magenta to be granted access to the premises).
The Brill Building Society.
The Army of Salvation.
Yes, I've got ties with all these organizations.
And plenty more.
I do.
Honestly.
MUSICKO IS AN INTERNATIONAL BLOG.
And because MUSICKO IS AN INTERNATIONAL BLOG, I cover Uruguayan artists! Yes! Uruguayan! From Uruguay! We rock! We roll! We twist! And we do the alligator!
And today, it's the time to write about a lady! At last! I've been writing about boys for so long that the main page of this blog looks like a Russian submarine by now!
Her name's Lucía González, and she has just released her first CD. The song "Please" has been chosen as its first promotional cut, and you can watch the accompanying music video below. It basically stars Lucía and her dog, Minnie.

The song was written and produced by Gabriel Casacuberta (who in fact helmed/co-wrote the whole record), and it's an amiable mix of folk, pop and rock, held together by a steady bass and lyrics which nail the subject of love that's clearly forthcoming but which still hangs on the faultline in a very supple way.
"Please" is also included on the soundtrack for "La Casa Muda" [The Silent House], a Uruguayan movie that's had the distinction of being licensed all over the world (a first for a Uruguayan flick). Continue reading →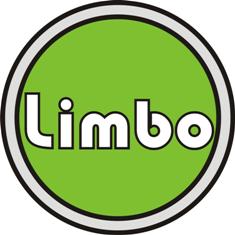 These foul-mouthed One Direction fans have got on my nerves. Ever since I mentioned their heroes when reviewing Casablancas' "Please Don't Be Like Me" and Federico's "Los Amores Imaginarios", they've sent me a barrage of e-mails, accusing me of every crime since the dawn of time.
Well, just to set the record straight:
1) I think these guys can certainly sing, and 2) I think they are releasing music that's largely tasteful.
Yet:
1) Louis and Liam have NO REASON WHATSOEVER to be on the band, and 2) They are NOT good-looking. They are NOT. The Backstreet Boys were. N-Sync were. Boyzone were. The Wanted are (though a couple of them look like they've just gotten out of prison, and they're about to star on the next "Fast & Furious" movie). One Direction are NOT.
Actually, there's only one band member who looks any good: Niall. And how do I know? I know, because I've found irrefutable scientific proof online. I mean, see what I've managed to find on the WWW after incessant hours of research:

(I found it online, I swear. I didn't come with this shit up. I'm a master troll, but my life doesn't revolve around drawing hearts on pictures of members of One Direction)
You know, I've taken this very personally. The amount of abuse I've received from these directioners has been relentless. I can't even concentrate, and do my job properly.
A girl went as far as to telling me, "my boyfriend is going to break into your house tonight, and bang your head against your keyboard!!!".
Oh, yeah? Really, sweetheart?? Is that it??? It's almost 2 AM and I'm still waiting for him. Tell him that when he xbnowdukrf jneirfh er ekwoigo hg wilrgjw oufvjs lfjowr pgj rgjrldig jrgarig 76irgirtjh gitrjhgit ur8yedhnf lkw fhuefgvu ierfg kdyv rurbgt dfpgrgiort krtgk jekh feuyfu eyfuef.
(Emilio wakes up 8 hours later over his keyboard, and rubs his forehead. He says in a hushed voice: "Man, my head hurts like shit! And for some reason I can't seem to sit very well! Nevermind, I've got a job to do…")
There's this new Uruguayan band called "Limbo" that has recently issued their first demo. It's one of these Uruguayan bands that sing in English (like my doobie brothers Casablancas, my northern siblings Soundays, and these soul ravers who make up The Bear Season). Yet, Limbo stands out if only because their songs deal with romantic matters. You know, boys who like girls, girls who like boys and people who can't stand up for falling down. Continue reading →