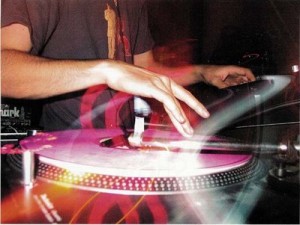 If you are the kind who entertains DJ notions and you have been a good boy this year, then this is what you should ask Santa for.
Presented by Algoriddim, Djay is an application that will turn your iPad into a hefty DJ setup. Once installed and launched, the iPad will take after two turn tables and a mixer which has tons of options. For example, you can instruct the app to detect beats and tempos automatically, and also get down to some visual mixing using audio waveforms. And when you have had enough of mixing but the party is still going on strong, then you can just activate the Automix mode and let Djay do the honors while you hit the floor.
As it was only to be expected, any song that you have in your music library can be mixed using Djay.
Oh, and just in case Santa fails to deliver the goods, Djay retails at $ 20.