Last week I had the chance to interview Angela and Melisa, two young sisters from the City of Carmelo that created SJ FEMALE – a group that covers songs by their favorite K-Pop outfit, Super Junior. As you know, I'm, a big fan of manga and anime, so it was easy for me to sympathize with what they were doing – essaying such a genre in a country like Uruguay (where you really can't look or act differently) is a bold move. And it can also be highly frustrating. Yet, their answers were so full of optimism and hope that I was moved beyond belief when the interview came to an end.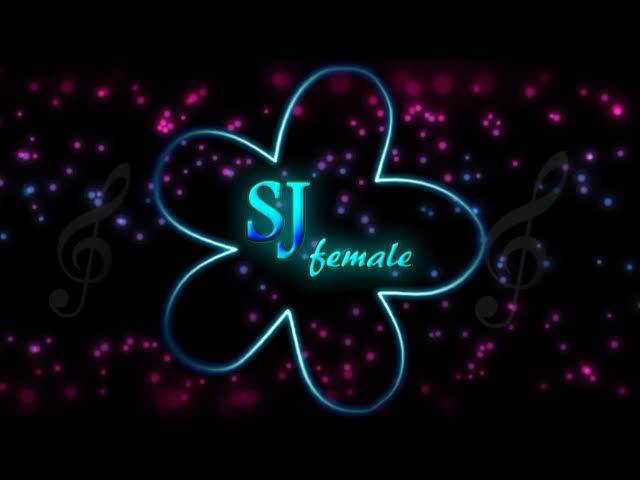 Who created SJ FEMALE?
SJ FEMALE was founded by Angela Cuello (group leader, artistic name "Lee Kutaka Tiaoca") and Melisa Cuello (artistic name Rinku).
Where did the idea to make this group come from? Who are your idols, and the people you look up to?
The idea to make this group came from a dream.
Our leader (Angela Cuello) had a fondness for singing, from a very early age. She loved K-Pop, and she was also keen on dancing. On a summer's day, she set down on paper the idea she had for a group; she wanted to create a cover group of her favorite band, SUPER JUNIOR. She always knew she would not be getting a monetary gain from this. So, she focused on the dream of realizing musical talent while defending interculture and fighting discrimination, she created an international cover group. She gathered girls from all over the world, and chose the voices that could convey the intended message.
Originally, the group was named "RSSSJFO" (Really Summer Song SJ FEMALE Project), and she added her older sister (Melisa Cuello) to the project.  She also invited other friends of her that had a fondness for that music and culture. Angela gathered the singers, classified them, and arranged everything in a way that ensured there was a singer for each member of the original group (SJ).
The group recorded many covers, and when we learned that Super Junior was coming to Argentina on the 23rd of April, we shot a video that was seen all around the world. It came with an English translation, and it revolved around their loved for the band, and how much they lamented not having the money to see their idols perform live.
It was highly frustrating, not being able to go to Buenos Aires when living so close (in Carmelo). Yet, we shed tears of emotion when seeing our idols on TV. It was a short interview, but it was great seeing some recognition come their way in such a foreign territory.
When the summer ended, the group changed shape.  The line-up changed, and so did the name – it became just "SJFEMALE". The new named signaled that we were moving forward, and went from being just a "project" to an official covers group.
Originally, we recorded on a PC, with nothing but a standard mike that really saturated the sound. Eventually, we struck a deal with a recording studio, and had access to its facilities in exchange for some mentions on our own radio show (see below).
Our idols are Super Junior. They are a K-Pop band, they come from South Korea, and on the whole there are 15 members (including the ones from the Chinese unit). They are Leeteuk (the leader, currently serving conscription), Kangin, Eunhyuk, Kibum (who is into acting), Ryeowook, Siwon, Sungmin, HeeChul (who rejoined the group after serving conscription), Kyuhyun, Hangeng (who's no longer in the band, but we want to mention him) and Shindong.
SJ was started on the 6th of November, 2005. The band originally had just 12 members, and their first single was entitled "Twins". Their first line-up included 11 guys from Korea, and 1 member from China. Continue reading →